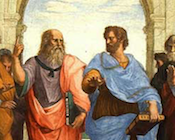 Blog
If you would like to join the discussion about the application of Linguistics to the study of Hellenisitc Greek or just listen in, visit the Greek Language and Linguistics Blog.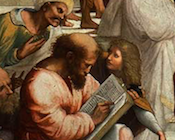 Greek Grammar
You can learn Hellenistic Greek here at Greek-Language.com. Click on the image above to get started today.
CNTR
Alan Bunning's Center for New Testament Restoration provides the most complete access to transcriptions of early New Testament manuscripts available on the internet.
Alphabet and Pronunciation
Read about the Greek alphabet and the way its pronunciation has changed through the centuries.